Dr. John Bailey, DMD - Cosmetic and Implant General Dentistry
The first thing you'll notice when you walk into our West Melbourne family dental practice is the incredibly friendly and inviting atmosphere. Members of our staff have been hand-picked to provide you the best possible experience during your visit to the dentist. Learn more about our team below.
"Inspired as a young boy, I followed in my father's footsteps into dentistry. Born and educated in Kentucky, I moved to Florida and opened my dental practice here in West Melbourne in 1984. I enjoy an active life- cooking, reading, outdoor activities, and grandchildren with my lovely wife Tara. I find the lifelong learning and progression of the dental profession is both enjoyable and very interesting.
Dental science, materials, and methods have changed greatly since I became a dentist. But the basic ideals of professional service remain the same. Listen to your patients. Discuss their their options. Answer any questions. And then provide services after they understand and approve what they wish to do.
A common complaint of our healthcare system today is of rushed care, with little or no pre-treatment discussion of options of costs. We encourage questions. If you have nay questions, please don't hesitate to ask me or my team. We are always happy to help you. We will return your phone call or email promptly. Patients with a dental emergency will in most cases be offered a same day appointment". John Bailey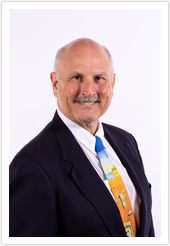 John T. Bailey, DMD
My professional philosophy creates a trusting relationship between our office and patients through careful diagnosis, personalized need based treatments, and honest re-evaluation of past and present work. I love working on unique cases that are challenging. I appreciate each patient allowing me to work with them while we discover their best path to a healthy mouth.
Gloria, CRDH (Hygienist)
Gloria's unique approach to her patients highlights her passion for other's comfort and a dedication to her craft. Her patients rely on her compassion and expertise allowing them to sail through their appointments. Her individualized care is backed by over 30 years in her profession.
Elisa, CDA (Dental Assistant)
As the senior assistant, I oversee all the practice's needs focusing on patient care. I have extensive post CDA education training that allows us to provide superior service in a professional manner. Similarly to Dr. Bailey, I enjoy the tougher cases and love seeing the joy on our patients' faces when they see their final result. I will guide all our patients through their treatment and love answering questions about dentistry. My passion for quality patient care and honest ethics allow me to guarantee your treatment will be honest and high quality.
Lori, Office Manager
Our amazing front desk comes to us from New Hampshire with more than 15 years of experience as dental admin in a multi-specialty practice. From the first phone call to the end of patient's procedures, Lori strives to make your experience relaxed and enjoyable. She aims to help patients understand and utilize their dental benefits effectively. Away from the office Lori enjoys swimming, running, and spending time outdoors.